Advanced Search

"Yôhen" Tokoname-yaki kyûsu teapot by Shôryû, 230ml (7.7oz)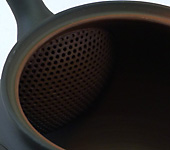 This kyûsu teapot's mixture of black and red hues is not a result of a difference in clay or because the object has been coloured, but is produced by a firing technique.
USD $93.33
Black Tokoname-yaki kyûsu teapot by Shôryû, 190ml (6.4 oz)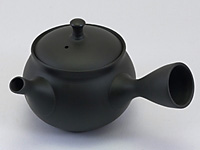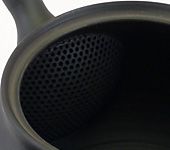 Elegant handmade kyûsu teapot from Tokoname. The black colour is produced when the red clay is exposed to smoke during firing in the kiln.
USD $93.33