About Thés du Japon
Our story
"Thés du Japon" is the story of two Frenchmen who met in a marvelous and inspiring land: Japan. They have both been living in Japan for many years – over two decades – and are very familiar with the complexity and refinement of the Japanese. One of them, the first French Japanese Tea Instructor (Nihon-cha Instructor), received his diploma in 2009, and is a well-known figure in the demanding world of tea specialists, where precision is a way of life. It requires passion, a fine sense of taste and a great deal of commitment.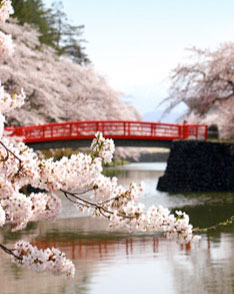 Our Japanese tea "sommelier"
The first French person in Japan to have received the "Nihon-cha Instructor" diploma


Florent Weugue has been a resident of Japan since 2005.
In 2009, Florent passed the exams to become a "Nihon-cha Instructor" (No. 10-2506), and thus became the first French "Japanese Tea Instructor" in Japan.
From September 2009 to February 2014, he worked as a salesman at Maruyama-en Honten, which has a number of Japanese tea boutiques in the Tôkyô region. In that capacity, he also gave many seminars and workshops on Japanese tea to audiences composed of Japanese people!
In parallel, in 2010, the Thés du Japon venture began, in which Florent has been in charge of selecting teas and accessories.
Since 2009, Florent has also been the author of the French blog entitled "Sommelier en thé japonais", and its English companion, "Japanese Tea Sommelier"..
Since the beginning of 2014, Florent has been devoting himself full time to Thés du Japon, always seeking new teas and handcrafted Japanese products related to tea.
In Japan, he regularly leads seminars and holds events on Japanese tea.
In 2015 and 2016, he was on the jury for the Nihon-cha Award competition at the level of the first section, responsible for appraising several hundreds of extremely varied Japanese teas.
Concerning our selection and our philosophy of tea
"As a Nihon-cha Instructor, I want to contribute to better knowledge and appreciation of authentic Japanese tea and handicrafts that are of high quality and without artifice, both in Japan and abroad. The way and area where it is grown, the cultivar (in oenology, we would speak of the variety or cépage), the way it is processed and finished, the infusion, and even the accessories used are all factors that need to be taken into account when we are speaking of tea. However, they are also what make it so fascinating.
For this reason, I offer a very broad range of Japanese teas, most of which are rare, produced in very small quantities and grown on unique plantations, bringing out the special features of each location and each producer. I prefer to avoid blends, which remain the major trend in Japan. This is why I place so much importance on cultivars. Lastly, the general orientation of my selection is toward "short steamed" mountain teas. I offer very few fukamushi chas.
I lead seminars and hold events regularly in Japan, and the message that I try to convey is that Japanese tea is a rich, varied, deep product that needs to be appreciated for pleasure, like a fine wine, and not for so-called medicinal virtues, Tea's pleasure also lies in its preparation and its relationship with objects, especially teapots, that are beautiful and of high quality."
Florent Weugue
(Nihon-cha Instructor n°10-2506)
Why this site?
The purpose of this site is to share with you the team's passion for Japanese teas in all their diversity while at the same time discovering Japan's cultural wealth. Our products are shipped directly from Japan to clients around the world. We offer you the highest quality teas at the same prices as in Japan.
Our teas
Most of our teas are high-quality first harvest teas (ichiban-cha). They are vacuum packed so that they keep fresh and retain their quality for a long time.
Our company
Made up of French and Japanese tea enthusiasts, Thés du Japon reflects the complexity and high standards required to operate at the world-class level. Thés du Japon is governed by Japanese law, and is registered at the Osaka Chamber of Commerce in Western Japan.